We are going to release the industry-leading wireless LAN module/chipset (class C capable) for industrial wireless communication system. It is a result of collaboration research and development under the Industrial Wireless Communication System consortium that is promoted by Kyushu Institute of Technology. We are aiming our product on industrial wireless network e.g. factory automation, robot control system.
Feature:
●The implementation of industrial wireless network for factory automation/robot control systems.
●Support ultra high speed synchronous communication (class C capable).
●Support high precision synchronization ( in nanosecond order)
●Easy maintenance due to wireless characteristic.
●Support high precision  positioning applications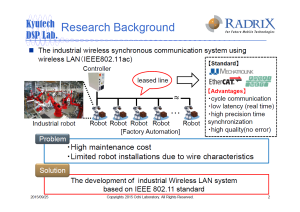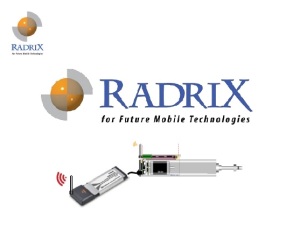 ■Brochure download