This product provides a way of analysis by using SDR (Software Defined Radio) platform.
It provides visible analysis method of wireless packets and channel characteristic change on Wi-Fi network.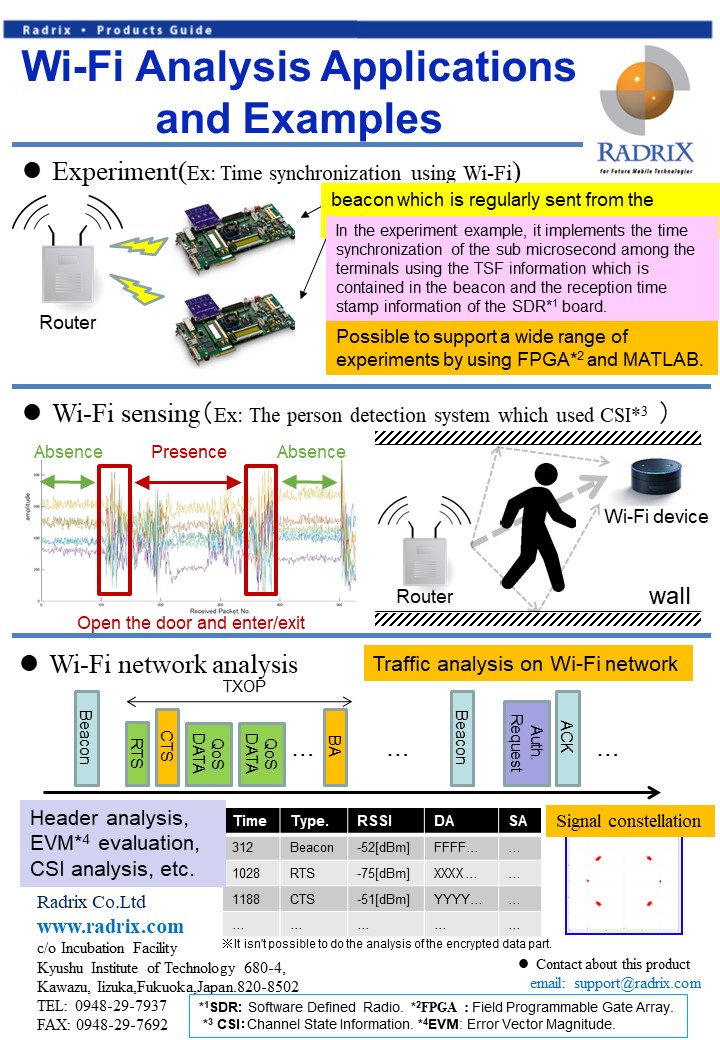 Feature:
●This product provides either detailed offline analysis by using MATLAB software, or real-time analysis upon the FPGA hardware.
●It is available as a platform of the algorithm development and the wireless LAN system development (LSI development) with MATLAB code or RTL code customization.
●We can provide an our original solution such as Wi-Fi sensing, Time synchronization, Positioning systems.
※CSI : Channel State Information